WHITE-OUT Winter Group Art Exhibit at Cross Contemporary Art in Saugerties!
Iain Machell, Professor of Art & Chair,
Dept. of Music, Art, Design, Fashion, Communication & Theatre is showing his work at Cross Contemporary Art in Saugerties! Show on view thru Feb. 26 See more information Cross Contemporary ART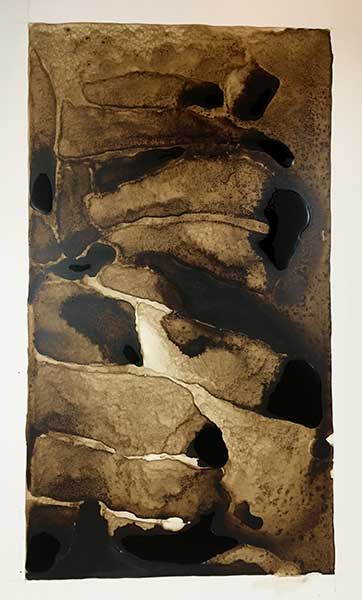 "WHITE OUT" is a group show featuring 24 of the many artists affiliated with Cross Contemporary Art during its 2 and a half years in Saugerties, NY. The exhibit focuses on various expressions and experiences of "white" in the Visual Arts: from the depiction of white as a pigment, to the definition of white space by form, to the blending of all bands of light to create white wavelengths and finally the understanding of white as the absence of all marks or pigment. White can also be understood as a narrative or a fact (like snow, water or ice), but ultimately white will always remain the expression of all light. "WHITE OUT" is curated by Jen Dragon and Alan Goolman.