Dr. Lisa Schulte awarded a Doctor of Nursing Science from The Sage Colleges
March 31, 2016 
SUNY Ulster Professor of Nursing Achieves Doctorate Degree
Dr. Lisa Schulte has been awarded a Doctor of Nursing Science (DNS) degree from
The Sage Colleges in Albany. As an Associate Professor in the Nursing Program at SUNY Ulster, she has been teaching for over 10 years. She earned her Master's degree as a Clinical Nurse Specialist from SUNY New Paltz in 2007.   
Dr. Schulte has made cultural diversity the focus of her passions in both her personal and professional life. As an International Student Exchange Ambassador, she has hosted, supervised and mentored numerous students from around the world, gaining insight into the cultural needs of diverse populations.  She is an advocate for promoting diversity within the nursing profession. Last summer, Dr. Schulte traveled to Brazil with students from SUNY Ulster and Oswego under President Obama's 100,000 Strong in the Americas Grant to promote cultural exchange between the Americas. Dr. Schulte's research is focused on promoting best practices for supporting non-native English speaking students in associate degree nursing programs in New York State.
Dr. Schulte was the keynote speaker at the New York League for Nursing Conference THE SCHOLARSHIP OF TEACHING AND LEARNING on March 12th in Saratoga, where her presentation was called, "Best Practices for Supporting Non-native English Speaking Students in Associate Degree Programs in New York State. Are We Walking the Talk?"
According to many of Lisa's students and colleagues, she certainly is.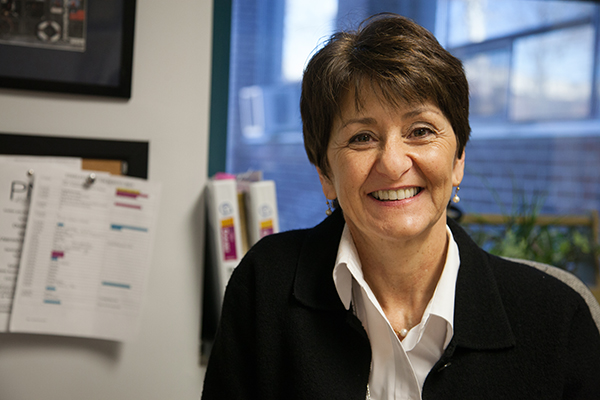 ###