Former SUNY New Paltz Coach Gives Ulster Men's Soccer a Fresh Start
February 25, 2016
SUNY Ulster Hires Lis-Simmons to Lead Men's Soccer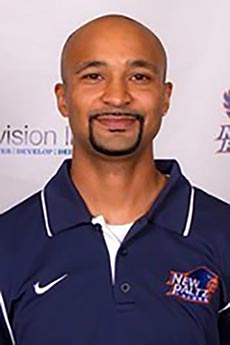 Former SUNY New Paltz Coach Gives Ulster Men's Soccer a Fresh Start 
Stone Ridge, NY – SUNY Ulster Director of Athletics, Matthew Brennie, announces the College has hired former SUNY New Paltz Assistant Coach Jamal Lis-Simmons to coach the Men's Soccer Program.
A 2000 Highland High School graduate and standout in athletics, Lis-Simmons competed for SUNY Albany Soccer during the 2000 and 2001 seasons.  He then moved to the coaching ranks and became the head coach at Highland High School from 2004-2006, where he led the team to a 40-14 record.  Lis-Simmons returned to college sports and competed at SUNY New Paltz in its soccer program in 2010 and 2011, earning 2nd Team All SUNYAC honors after the 2011 season. He also competed one season for the Men's Basketball program in 2011-2012.  After his playing career ended, he became the SUNY New Paltz Assistant Coach under Hall of Fame Coach, Gene Ventriglia.
Athletic Director Brennie notes, "His successful experience in the area, his academic approach, as well as his enthusiasm to rebuild Ulster's soccer program, is what led to his hire."  Coach Lis-Simmons will look to improve a program that went 0-12-1 last season under former Coach Richard Mattson, who resigned in November following the season.
###